STORY
MUNICH HOFBRÄUHAUS
....beer, brats, pretzels & politics.
STORY
A SMALL CAFE IN PARIS
......the BISTRO DES VOSGES
TOUR
EUROPEAN CHRISTMAS MARKETS!
November 28 - December 6, 2023
STORY
THE ISTANBUL MASSAGE
Most cliches are bullshit.....
STORY
SO YOU THINK YOU CAN PACK? Parts 1, 2 & 3
STORY
GIULIANO & the WHORES
STORY
OMENS and the TERRIBLE, AWFUL, VERY BAD VAN
......be careful what you ignore.
STORY
THE CAIRO BAZAAR
The Cairo Bazaar stretches over several city blocks,
STORY
NORMANDY
How things start is usually how they end....
STORY
FEAR & the PHARAOH
"Ya know this place is spooky haunted, dontcha?
STORY
BERLIN POTSDAMER PLATZ
"Those faces?  There on the posters?"......
DEAR TRAVELERS,
     Welcome to MIKE ROSS TRAVEL STORIES and TOURS.  
    'TRAVEL STORIES' are marked as 'STORIES', and  'TOURS' are the tours I will lead this year.     
The TRAVEL STORIES will be compiled later for publication but I encourage you to comment on them as they appear now.  You can see them more easily at mikerosstravels.substack.com
Please click on that link, enjoy the stories, comment and 'like' the ones you want to, and click on SUBSCRIBE (it's FREE!) because the more 'likes' I get, the more support I'll get.  THANKS!
PRIVATE TRAVEL GUIDE SERVICES coming in 2024.  In October, 2023, I will post guidelines as a PRIVATE TRAVEL GUIDE and sample itineraries for groups that know where they want to go and tailor the plan to whatever dates and changes they want.  You can travel with your friends how, where and when you want.  I will do all the work and be your host, guide and translator.  Send inquiries to [email protected]
Mach's gut!  MIKE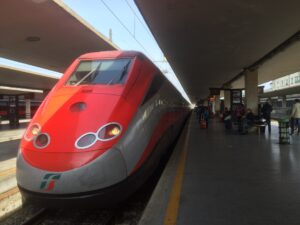 Mike has been a travel professional since 1982 and an educator for over 30 years.