EXPLORATION
GERMANY & AUSTRIA 'A Walk in the Past'
TOUR
DANUBE RIVER BIKE TOUR
EXPLORATION
DANUBE RIVER CRUISE
TOUR
EGYPT!
October 24 - November 4, 2023
TOUR
EUROPEAN CHRISTMAS MARKETS!
November 28 - December 6, 2023
STORY
LUNCH WITH GRACE KELLY
'What's the name of the restaurant?', ,,,,
STORY
NO BUNGA BUNGA
We had been robbed, or at least.......
STORY
MARY, MARY, QUITE CONTRARY
Her impotent rage boiled as she heard that awful rhyme...
STORY
JUGGED
Harriet wasn't really a klutz, but.......
STORY
THE ISTANBUL MASSAGE
Most cliches are bullshit.....
STORY
THE CAIRO BAZAAR
The Cairo Bazaar stretches over several city blocks,
DEAR TRAVELERS,
     Welcome to MIKE ROSS TRAVEL STORIES and TOURS for 2023.  
    TRAVEL STORIES are marked as STORIES,  TOURS are the tours I will lead this year, and EXPLORATIONS are the places I will go privately so I can check out new destinations for the future.     
The TRAVEL STORIES will be compiled later for publication but I encourage you to comment on them as they appear now.  
Mach's gut!  MIKE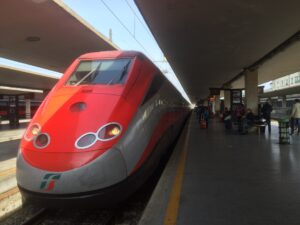 Mike has been a travel professional since 1982 and an educator for over 30 years.